Instant assistance
We start working on your case within 24 hours
Professionalism
We have a very large theoretical as well as practical experience
Availability
We provide services throughout the country
Marcin Tomczak
Founder of ecommerce.legal, lawyer, data protection officer. He gained his experience in law firms specializing in providing services to entrepreneurs, dealing with, among others, commercial law. A graduate of the Faculty of Law and Administration at the University of Adam Mickiewicz. He is currently working on a PhD on the legal aspects of e-commerce. Co-editor and co-author of a book about sp. z oo (limited liability companies).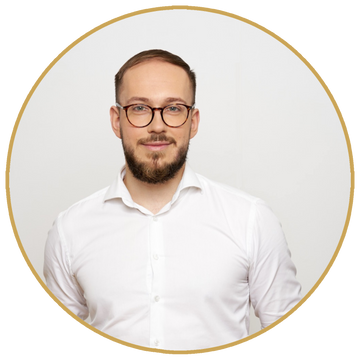 While working with a recognized European e-commerce company, he was responsible for
audit of several hundred online stores from the PL, EU and UK markets, including those belonging to the most
recognizable brands. Participated in setting quality criteria for stores
operating on the above markets

Speaker at the 22nd eCommerce Warsaw Expo on the topic of the Directive
Omnibus. He hosted a webinar on the Omnibus Directive with AtomStore.
ECOMMERCE LAW EXPERTS
ecommerce.legal consists of experts in the field of e-commerce law - lawyers, legal advisers, advocates, personal data protection inspectors and other advisers, whose common goal is to provide comprehensive professional services. We combine theoretical and practical knowledge of the legal aspects of e-commerce. The satisfaction of our customers is the most important for us.
Our services
In order to fully familiarize yourself with our offer, we encourage you to go to the "Services" tab. Below are some examples.
Professional online shop
Your store must be professional to stand out from the competition from the start.
Find out more
Online shop ready for 2023
The year 2023 presents many challenges for e-commerce. Is your shop ready for them?
Find out more
Selling an online store
Whether you are planning to sell or acquire an online store, you need to take care of a a number of issues.
Find out more
Legal audit of the online shop
Do you want to make sure your online shop meets all required regulations?
Find out more
GDPR Audit
Do you think that since you have a privacy policy in place, you have met all of your obligations under GDPR?
Find out more
Foreign markets
Do you want to start a business in a foreign market or make sure you are running it correctly?
Learn more
Choose a service or contact us
Choose a service or contact us by phone or email describing your case to us.
Get an answer within 24 hours
We will respond to your inquiry within 24 hours and offer transparent terms of cooperation
Let us handle your case
Once the terms of cooperation are established, we will immediately take care of your case.
Consulting areas
Omnibus Directive
The Omnibus Directive provides a number of new obligations for online shops. The most important relate to pricing and authenticity of reviews.
Online shop documents
A good online shop must have customized documents. We will draft or customize, among other docs, terms and conditions and privacy policy.
Complaints and returns
We will support you in the area of complaints and returns by adjusting the relevant provisions on the shop's website, and we will also help you in disputes with consumers.
Marketplaces
We comprehensively support not only online stores, but also sellers on e-commerce platforms.
The digital shopping path
We will check the digital shopping carefully - it must meet many requirements under the regulations, including the appropriate checkboxes and references to documents on the store's website.
E-commerce contracts
We will help analyze and negotiate with the entities with which the store cooperates - courier companies, marketing agencies and others.
Transparency
We will make the legally relevant information presented on the shop's website transparently communicated to consumers.
Waste registers
The obligation to report to waste registers covered by a great many online shops, but not everyone knows about it. We will help you with the formalities related to the registers.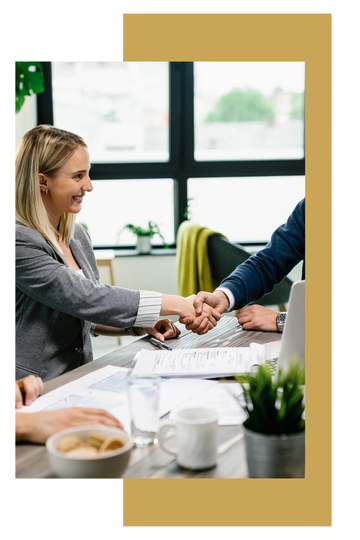 Key changes in e-commerce law
GDPR
MAY 25, 2018
As of 2018, every online store in must comply with GDPR. This means not only drafting a proper privacy policy, but also other documents, including a records of processing activities or a data protection policy.
JANUARY 1, 2021
Entrepreneur on consumer rights - Poland
At the beginning of 2021, some entrepreneurs in Poland were granted some of the rights enjoyed by consumers - for example, a sole trader who makes a purchase not related to his professional activity has the right of return and complaint.
EU Directives
JANUARY 1, 2023
The implementation of the Omnibus and other EU directives represents significant changes in the areas of promotions, reviews, complaints, services and digital goods, among others. New regulations have forced changes in the operations of every online store and the need to update documents.
FEBRUARY 17, 2024
Digital Services Act
A new EU regulation will take effect in February 2024, establishing a ban on dark patterns (deceptive interfaces) that can be used to induce users to make unwanted behavior or decisions. Restrictions on targeted ads based on profiling will be introduced as well.
What distinguishes you from the competition?
We have not only theoretical, but also practical knowledge in the field of e-commerce, resulting from the team's experience. We are open, communicative and focused on efficient cooperation with clients.
What information should I include in the email/contact form?
Please provide the name of the Store and describe the problem.
How to contact you? How quickly do you reply to emails?
All contact details are provided in the "Contact" tab. It is also possible to use the contact form. We always reply within 24 hours.
News
Check the latest information on the law in Poland.